Jurnal STIKES Yayasan RS.Dr. Soetomo
Jurnal Abdimas Jatibara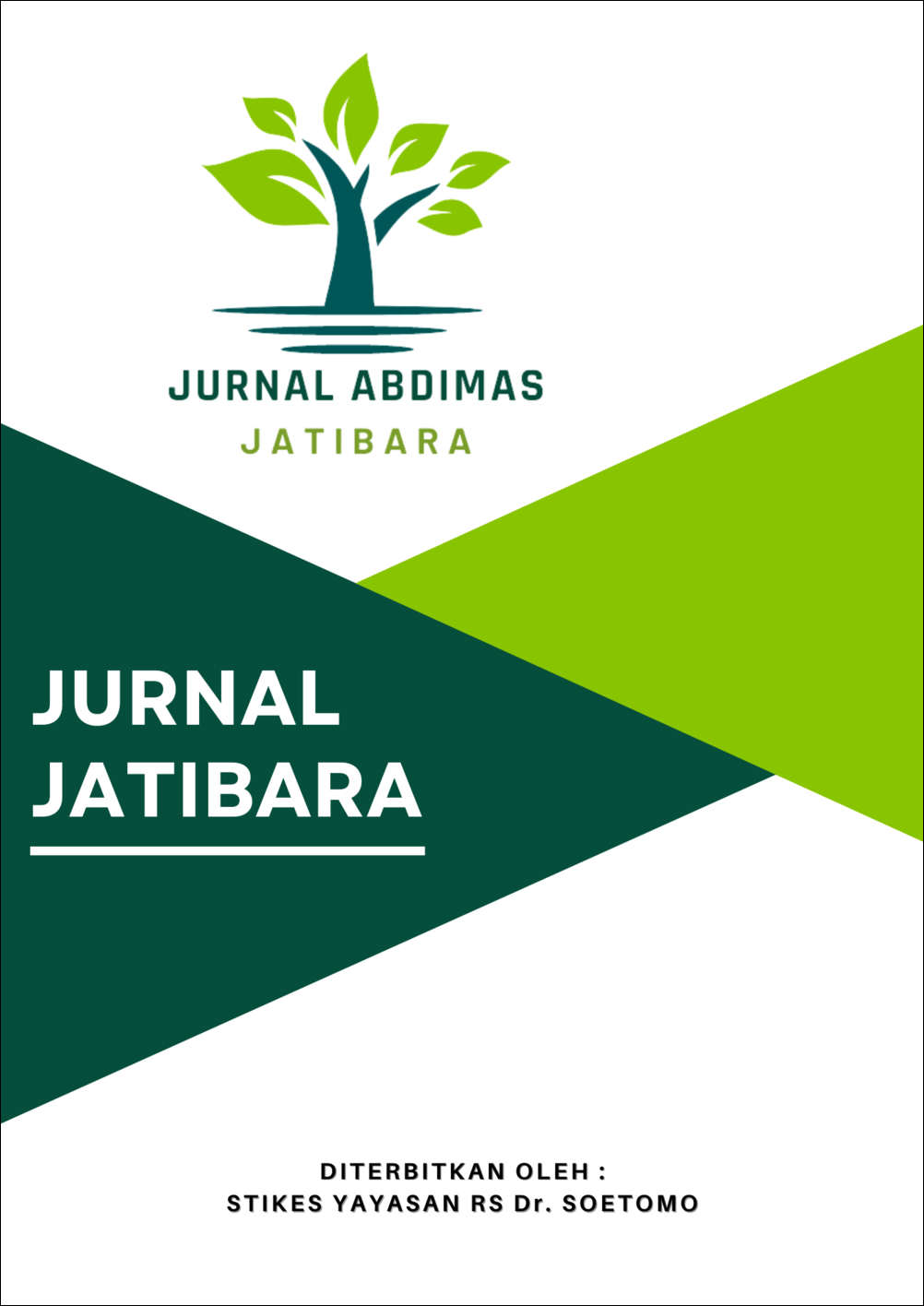 Jurnal Abdimas Jatibara published by Institute for Research and Community Services (Lembaga Penelitian dan Pengabdian kepada Masyarakat (LPPM)) the STIKES Yayasan RS Dr. Soetomo as the implementation of of Public Health Science in empowering the community (Epidemiology, Enviromental Health, Health Administration and Policy, Nutrition, Occupational Health & Safety, Health Promotion and Behavioral Sciences, Maternal and Child Health, Health Information Systems).
Jurnal Abdimas Jatibara as part of the spirit of disseminating the results of community service. Jurnal Abdimas Jatibara site provides journal articles for free download. Jurnal Abdimas Jatibara is a national scientific journal which is a reference source of academics in the field of community service. More several other changes in Jurnal Abdimas Jatibara are informed in the Journal History. For Author(s), please see the Journal Guidelines and Templates for submission.
View Journal | Current Issue | Register
Jurnal Manajemen Kesehatan Yayasan RS.Dr. Soetomo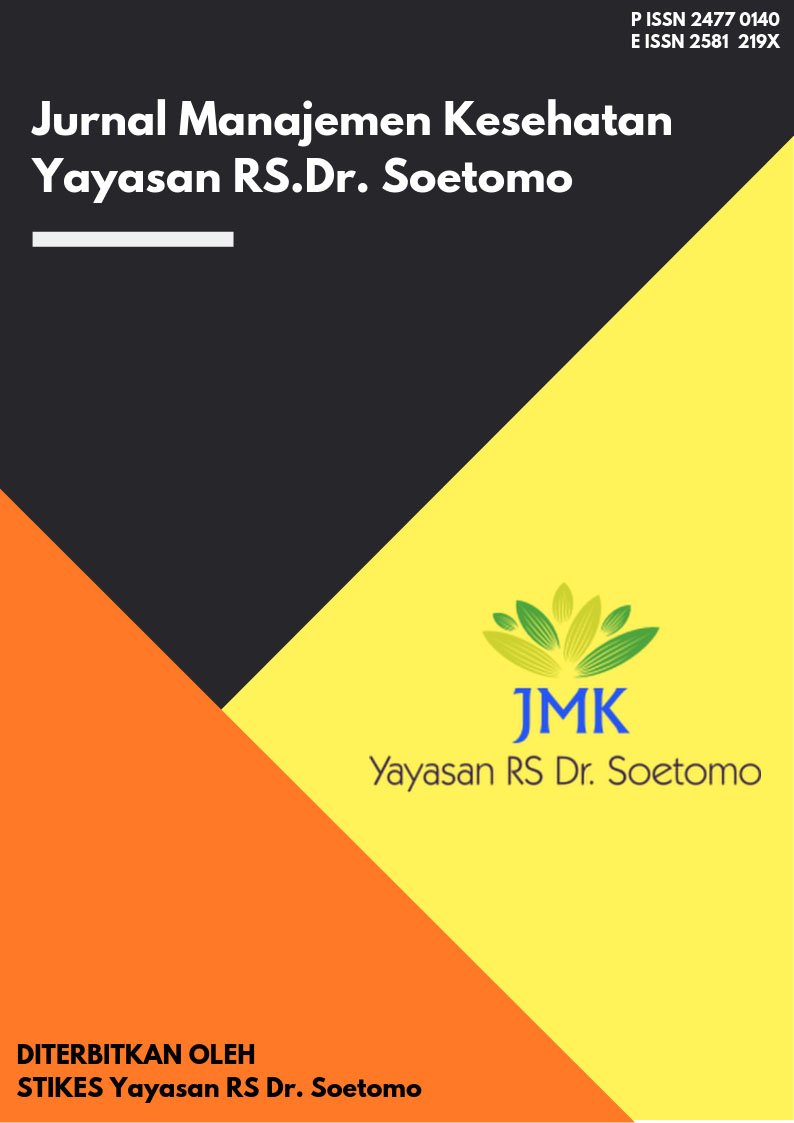 Jurnal Manajemen Kesehatan Yayasan RS.Dr.Soetomo is published by Research and Community Service STIKES Yayasan RS. Dr. Soetomo Surabaya, since 2015. The focus is developing Health Management Studies conducted through library research, or field research. The publication of this academic journal is intended to enrich the currently developing Health Management sciences. The online version of JMK's address is www.jurnal.stikes-yrsds.ac.id.